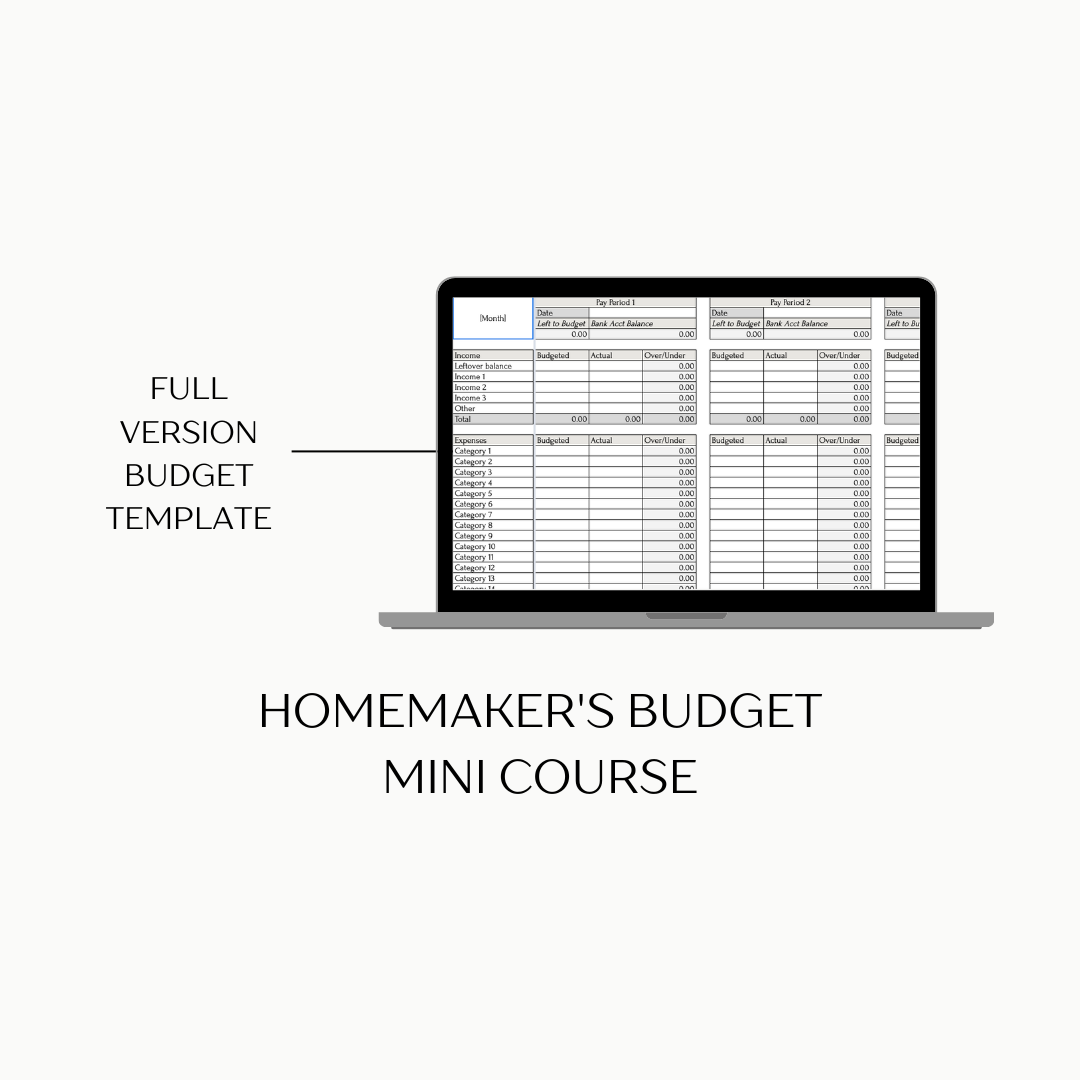 About the Course & What You Will Receive


With the purchase of this course, you will receive the full version of my Google Sheets budget template. The full-version template includes a transaction log, year-to-date totals sheet, a budget sheet for each month, and so many more customizations. I use a zero-based-budget system and break down the budget by pay periods within each month. Along with the template, you will receive a few short lessons to help you get started budgeting with ease. This course is meant to be a beginning step in your budgeting journey.

Who is this course for?
I designed this course with homemaker's in mind, women who want to effectively manage money for their households. However, it can be beneficial no matter what season of life you're in. It is meant to guide beginner budgeters through using my Google Sheets template to track finances by pay period.